Yes Brace for Impact the DEN STARS arrive in New York City! Thirty seats were available for STARS to attend the premiere of the documentary of Captain Cheslely Sullenberger, the pilot of flight 1549, who had to land the aircraft in the Hudson River because a flight of Canada geese flew into both engines. Over 150 people survived the impact because of the skill of the pilots and directions from the flight crew.
The evening was outstanding. Five of us met at the train station in Hamilton, NJ and chatted all the way to Penn Station, NYC. The Walter Reed Theater is located at Lincoln Center and it was a cool, but beautiful evening in the city. When Capt. Sullenberger and his wife arrived on the scene, the paparazzi flashed their cameras and started chirping for them to look this way and that. He was very gracious and gave everyone much attention. Many of the first responders joined him for photos and comments and the flash kept going. In the crowd were 30 STARS from NY, NJ, CT, MA, NJ and PA. Many of us knew each other, but there were many I did not know. Finding them was like a treasure hunt; "Are you from Discovery?", "Are you a STAR?" We eventually found most of the DEN folks and had some great discussion about the event.
The film was about an hour long and was very well done. The part that gets me is that there is only one video of the moment of impact on the Hudson, and that was from a security camera at a warehouse! I thought we were in the digital age! The first responders said "they just kicked into emergency mode to help survivors". They were heroes of the day as well and were pleased at how they were portrayed in the documentary and that this rescue had such a happy ending.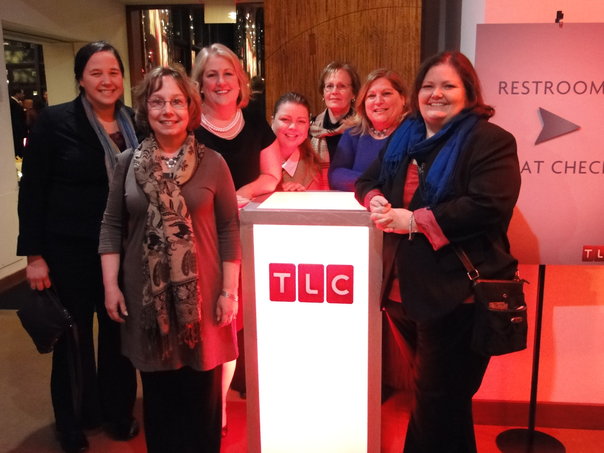 All in all the evening was first class all the way. TLC hosted us to a special preview of "Brace for Impact" at a very classy location. I love the summer seminars and Days of Discovery, but this experience was unique and makes being part of DiscoveryEducation very special.