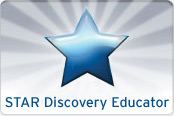 Please welcome these new DEN STARs:

Jacqueline Albus, VA
Keri Baldwin, WV
Sandra Baustert, FL
Lisa Chambers, AK
Janice Cranford, FL
Marsha Cruce, FL
Lori Davis, IL
Marie DesJardins, Saskatchewan
Mary Dhein, AZ
Aimee Engleka, PA
Carl Frank, AR
Michele Giardino, NJ
Rachel Heil, VA
Lisa Hughes, IN
Lisa Hunt, RI
Deborah Kelchner, RI
Betty Larry, AR
Laurie Levitt, MD
William Lobean, FL
Joy Long, MD
Jill Machemer, PA
Richard Mayberry, MI
Andrea Michael, Saskatchewan
Andrea Miller, GA
Brenda Nelson, AZ
Stephanie Pawlik, NY
Chris Scribe, Saskatchewan
Tracy Smith, FL
Sean Terry, New Brunswick
Michael Tromblee, MN
Darlene Weenie, Saskatchewan
Tameka Woodruff, MD
Kimberley Ziegler, SC
Andrea Baker, SC
Sarah Beck, TX
Andrea Broberg, TX
Chris Bruton, CA
Richard Daley, New Brunswick
Christine DePetrillo, RI
Glenda Fahey, IL
Cindy Fairchild, IL
Cindy Farmer, NC
Jaclyn Friedlander, MD
Jane Gorman, IN
Virginia Hearon, NY
Candace Johansen, MA
Nicole Jordan, Saskatchewan
Greg Knight, TX
Alexandra Konsur, PA
Diane Lebrun, RI
Janet Mangold, NJ
Gina Morrison, TX
Deborah Otap, NH
Cathi Poplar, New Brunswick
Melissa Price, SC
Lisa Rogers, TX
Kyla Scelzi, FL
Katherine Serge-Hoeschen, AK
Rosalee Taylor, TX
Linda Vanden Bosch, IA
Randal Venne, WI
Aaryenne White, NJ
We're thrilled to have you in the DEN community!
Already a STAR? Maintain Your STAR Status for 2011-2012!
Make sure you keep your STAR status. We've added a couple other options to help you demonstrate how you actively contribute to the community.There are several ways to stay active:
Report at least two events from this past school year
Report one event and upload a resource to the Educator Resources library on the DEN site
Report one event and tell us one other way you have shared the power of Discovery with your peers (e.g., newsletter, podcast, etc.)
Not yet a STAR? What are you waiting on?
Login using your DE username and password
Click on "Become a STAR Discovery Educator"