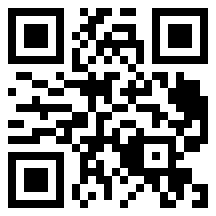 Every where you look, you see a funny looking square with a cool design. Most of you know that is a QR code. The automobile industry first used the code to fast track production. Today, QR's contain information for the purpose of advertising and sometimes just for fun. Businesses are using them on mailouts to give you discounts, provide links to stores and watch ads. Now we are seeing them in our schools. Libraries are using them to promote books.
Recently a high school librarian posted QR codes in front of various new titles on her shelf. She created the QR using a QR code Generator.
Here are ways she is going to use them:
1. Book summary
2. Link to the book trailer (Kids will have to have Internet on their phone or Wifi available.)
3. Link to the book and/or author website (Internet will be needed.)
Students can use their smartphones to scan the QR using a free app.
NEAT IDEA! Well for some educators where phones are allowed in school. Then there are the students that don't own an iphone. Hopefully soon we can all get in the 21st Century!