On May 30, 2009 hosted our first-ever DEN Geocaching Day!  Every STAR Discovery Educator was encouraged to venture out with some colleagues and have some fun geocaching.
Groups of DEN Guides (experienced geocachers) agreed to host events in their areas and others went off on their own individually.
We also released into the wild 30 Discovery Educator Network Travel Bugs!  These bugs have been charged with Discovery themed challenges that will be done as they make their way back to our headquarters in Silver Spring in time for next year's event!
Want to track their progress?  We're adding badges for each of them below.  Click on the image for any of the bugs to see where it has been and where it is now!  If there's one near you, grab it yourself and help it along on it's journey.
Ooraminna Bush Camp in the Australian Outback
DEN Guide: Jennifer Jensen
Evergreen, CO
DEN Guide: Angie Wulff
Washington, D.C.
DEN Guide: Enrique Seale
Lake Wales, FL
DEN Guide: Cathy Hammel
Orlando/Kissimmee, FL
DEN Guide: Debbie Bohanan
Palm Bay, FL
DEN Guide:  Sally White
Palm Beach, FL
DEN Guide: Dawn DeWitt
Cedar Rapids, IA
DEN Guide: Jane Suiter
Chicago, IL
DEN Guide: Steve Dembo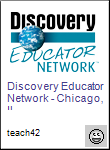 Wichita, KS
DEN Guide: Jim Clark
Lafayette, LA
DEN Guide: Louise Prejean
New Orleans, LA
DEN Guide: Paula Naugle
Elkton, MD
DEN Guide: Peggy Wood
Ocean City, MD
DEN Guide: Chris Cuppett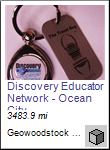 Battle Creek/Kalamazoo, MI
DEN Guide: John Phillips
Commerce/Highland, MI
DEN Guide: Pam Shoemaker
Kansas City, MO
DEN Guide: Amy Cordova
Asheville, NC
DEN Guide: Conni Mulligan
Kinston, NC
DEN Guide: Lee Yahnker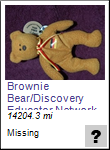 Portland, OR
DEN Guide: Jennifer Gingerich


Allentown, PA
DEN Guides: Jennifer Brinson and RJ Stangherlin
Connellsville, PA
DEN Guide: Linda Michael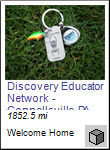 Honesdale, PA
DEN Guide: Lori Sheldon
Lancaster, PA
DEN Guide: Sue Allen
Mechanicsburg, PA
DEN Guide: Lance Rougeux

Pittsburgh, PA
DEN Guide: Bridget Belardi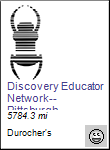 Columbia, SC
DEN Guide: Donna Teuber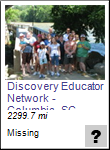 Angleton-Brazosport-West Columbia, TX
DEN Guide: Shirley Phillips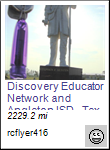 Pearland-Alvin-Friendswood-Manvel, TX
DEN Guide: Mark Dunk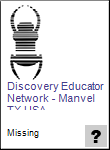 LaConner, WA
DEN Guide: Martha Thornburgh

This was the list of people that pre-registered to participate in the day!
View the full spreadsheet
Other geocaching resources: