I clearly remember the first day of my first year of teaching.
I walked into the high school… I was 22 years old, about to teach 18-year-olds. How could anyone think that was a good idea? I knew no one and was surrounded by so many veteran teachers who had been around for such a long time. It was a mix of emotions—excited, nervous, curious, unsure—but, I had landed my dream job and I was ready for whatever came to me.
Maybe you remember that feeling from a few years ago, or 30 years ago, or maybe this is you now. If you're in your first year of teaching, congratulations and thank you! You've got a great year ahead of you. And, even if you're not new this year, every year is a fresh start to try new things in your classroom and connect with your students in new and creative ways.
At the heart of Discovery Education is the desire to support teachers—new and veteran—in finding creative ways to engage students in their learning. So, whether you're brand-new this year or returning, here are some effective teaching strategies and resources to help you in your classroom this year.
SOS Instructional Strategies
Oh, you thought I was going to start talking about our amazing digital resources? Yes, we have those, but if you're here you probably already know that. Let's dive into how you can use those resources with your students, starting with SOS Instructional Strategies. These research-based teaching strategies are designed to help educators integrate digital resources in creative, innovative, and engaging ways. Gone are the days of students sitting passively in front of a video. My favorites include:
Students explain a concept with their own words and illustrations using a simple video format. Using visual and oral sequencing to convey a central message, this retelling of information requires the ability to think conceptually instead of answering specific questions about the text.
Students watch a video without sound. Using what they see and incorporating prior knowledge, students work with a partner to construct a summary about the content. This strategy focuses students' attention on imagery.
Students make evidence-based inferences, leading them to logical conclusions about current or upcoming content through the use of two facts, one clue, and four images. This helps students build this "foundational skill," a prerequisite for higher-order thinking and 21st century skills.
Students use the game tic-tac-toe to share what they've learned from media content, taking turns speaking and listening. Each round, partners will have to practice active listening so they do not repeat anything the other says.
Those are just a few of my go-to teaching strategies, but we have over 100 in the DE platform. Many of them come with accompanying graphic organizers and student videos. Not sure where to start? Check out our support resources which includes Top 10 Lists for hot topics and subjects, like developing literacy, ELL, or the 4Cs—just to name a few.
Hear how Emily Strickland, a teacher in South Carolina, uses SOS Instructional Strategies in her math classroom.
Ready-to-Use Activities & Quizzes
The right strategy can serve as a check for understanding, but sometimes you may also want something formal to keep track of student learning. Our pre-built activities combine our high-quality content with SOS Instructional Strategies, giving you that magic formula for engaging lessons. Use them for quick turnkey assignments or customize in Studio to fit your classroom needs. Find lesson starters, background builders, writing prompts, Virtual Field Trip activities, and so much more!
Here are a few to help you get started:
You can also take advantage of our Quiz Library, packed with over 400 pre-built video and standard quizzes. Just search your topic, review the quiz, make edits if needed, and launch! Students can take it live in class with you facilitating or it can be assigned for them to take on their own. Some of my favorite quizzes are:
These ready-to-use activities and quizzes are created in our Studio and Quiz tools, which you also have access to. Create your own activities and quizzes from scratch or use one of our templates to get started right away!
Free time. What's that? Bet you're thinking, 'I barely have enough time to plan my lessons, you think I have time for professional learning?' We hear you. Which is why DE has developed a collection of microlearnings—little bursts of learning designed for you to do whenever and wherever you can. Have a few minutes at the end of your planning period? Want to just listen while you're in the car? We've got you!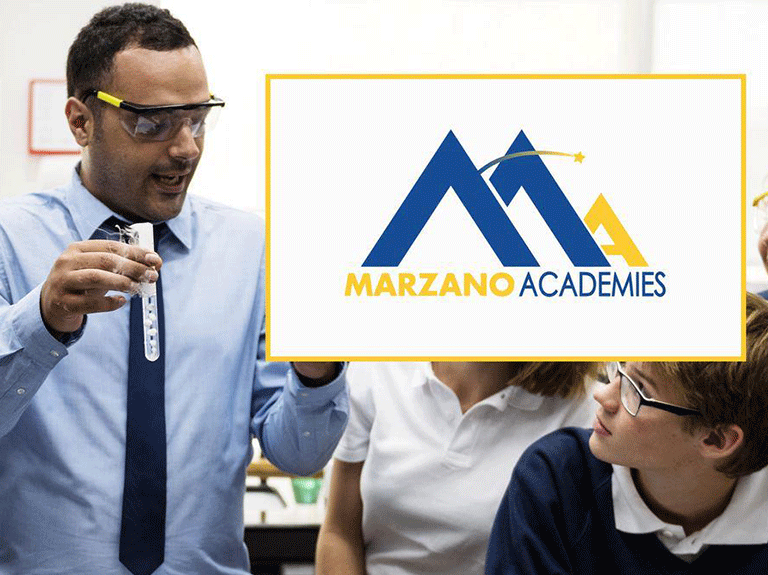 Grounded in effective adult learning principles, this channel connects Dr. Robert Marzano's research with DE resources, offering targeted microlearnings that deliver high levels of interactivity and challenge teachers to transfer new learning to their everyday practices. 
Explore bite-sized, guided learning resources that cover topics like early learning, SEL, and culturally responsive teaching, and more, providing actionable PL experiences and teaching strategies relevant to today's needs and challenges.
The start of a school year can be an exciting yet nerve-racking time. Take a deep breath. You've got this. And know that you can count on DE to support you every step of the way.
Have you found a resource or new way of using DE in your classroom? Be sure to share us by tagging @DiscoveryEd on Twitter or Instagram or in our DEN Friends Facebook group!
Ann Crilley is the Senior Manager of Community Engagement at Discovery Education. She started her career as a high school math teacher, before spending five years as an Instructional Technology Coach for elementary school teachers. She's since served in a number of roles at DE, all focused on empowering our educators through professional learning, impactful resources, and the DEN Community. Read more >
No matter what you teach, or how your students learn, you can rely on DE for a seamless everyday experience that fits your classroom needs. Sign in today to explore more!