November 1 marks the start of Native American Heritage Month, also known as American Indian and Alaskan Native Heritage Month, recognized as a time to celebrate the rich cultures of America's first peoples and acknowledge the vast contributions and achievements they have made throughout history to present day. This month is also an opportune time to educate and learn about the original inhabitants of this Nation from past to present and their journey of resiliency far beyond that of Thanksgiving.
Growing up on the Navajo Reservation in northern Arizona, I celebrated Native American Indian "day" and got to wear my traditional clothes to school in celebration of my identity. But it wasn't until I became an educator that I have been able to use a full month to expand my student's knowledge of Indigenous people and their historical journey to that of contemporary representation. Because changing the narrative that reflects Indigenous people more contemporarily is the foundation to breaking up toxic stereotypes that have plagued Indigenous people throughout history. 
Today, November is my opportunity to expand my teaching to include the history, geography, and civics of Indigenous peoples across America and deepen my students' understanding of the cultural diversity of other Tribal groups and show that they are thriving in amazing ways despite the historical traumas they have faced. 
Finding the Right Educational Materials
Finding educational materials that accurately reflect important historical events and portray Indigenous people authentically can be challenging. There are over 574 federally-recognized tribes and 63 state-recognized tribes, each with their own diverse languages, customs, history, and traditions. Because of this rich diversity, educational materials need to evolve to reflect the multifaceted Native identity.
Whether it's an EdTech company or a publishing company, there is a responsibility to create educational materials that are authentic, accurate, and most importantly, vetted by Indigenous story tellers, artists, educators, and wisdom keepers. Discovery Education accomplishes this through its learning channels of vetted, high-quality content that uplifts the voices and stories of Indigenous peoples in an authentic manner. 
Specifically, Discovery Education's Celebrating Native American Heritage Channel gives educators access to educational materials such as grab-and-go lessons, interactive activities, videos, and online stories, starting from kindergarten (learn more about this channel below). For Arizona public schools, this resource is provided free of cost. DE is also committed to changing the media narrative to broaden and improve online educational materials. 
I grew up in a time when the stereotyped portrayal of Indigenous people was that seen in early western movies. For example, as a child I would see a Plains tribal member being played by a non-Indigenous person speaking my own Díne language, when clearly the character was not of my tribe. And I honestly cannot think of one book that represented me when I was in school. In fact, I didn't see a reflection of myself on television, in books, in school, or in educational materials. 
Now as an educator, I am excited to see the change in educational materials that elevate the diversity of Native peoples, and to see them become more available. I am also excited to be filling my shelves with books that represent my students—I am leading with an equitable lens so that my classroom represents my students and honors their Indigenous identity.
The bottom line is when we change the stereotypes of Native peoples, we change the negative narratives of racial biases that are harmful. My mission is to ensure students have an equitable opportunity to become leaders and I am committed to ensuring Indigenous students have a solid foundation that allows them to be part of a competitive global society, while honoring their language, heritage, and culture—the resources that will help me achieve that goal are game changers.
As you embark this November on a celebration of American Indian Heritage, begin by learning about the first inhabitants of your own towns. Be thoughtful and engaging and lead with good intentions in celebrating the first peoples of this land. And as you continue to celebrate this November month, and even throughout the year, do so with intent to honor and uplift the stories of Tribal Nations in your community, in your state, and across this nation.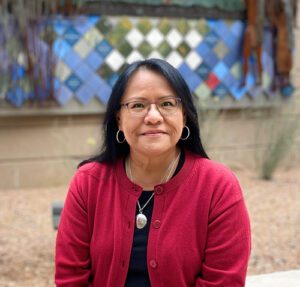 Lynette Stant, from the Díne Nation, is a seventeen-year veteran elementary teacher who teaches 3rd grade in the Salt River Pima-Maricopa Indian Community and was awarded the 2020 Arizona Teacher of the Year by the Arizona Educational Foundation. She holds a master's degree in Education from Grand Canyon University, and graduated Summa Cum Laude from Arizona State University. 
In addition to leading her grade level team, she mentors new teachers, and serves on various school and district leadership teams and school improvement committees. Stant has presented workshops at state and national education conferences on STEM education and successfully helped write a $500,000 STEM grant for her school. Her mission is to inspire her students to become leaders and remind them that in order to understand where they are going, they must embrace where they come from.
Celebrate Native American Heritage Month with Discovery Education Learning Resources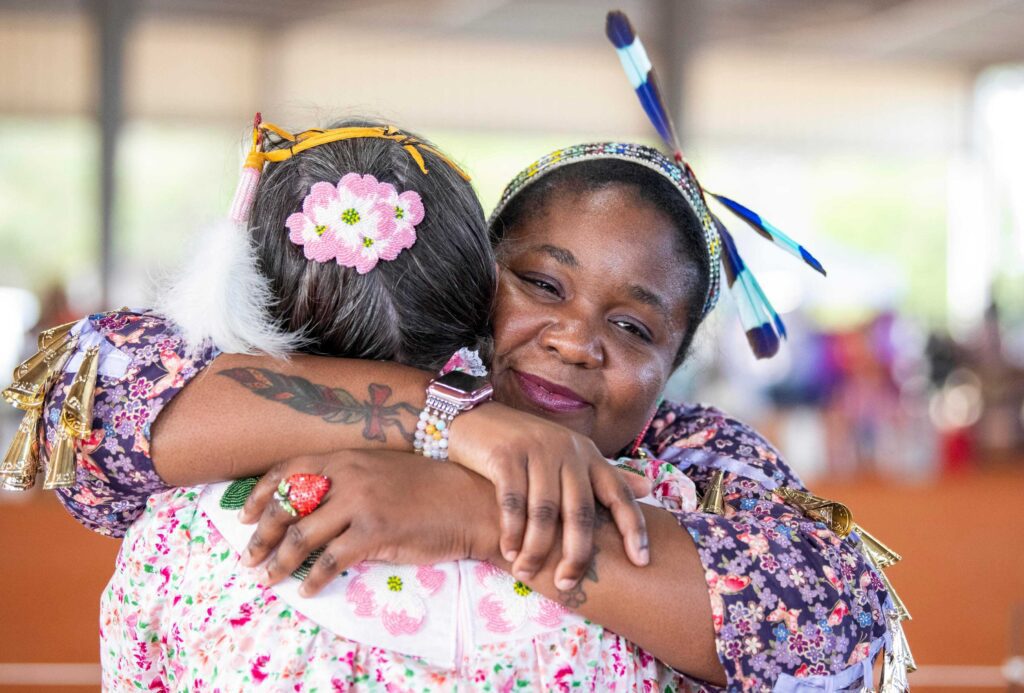 The Celebrate Native American Heritage Channel is a rich collection of PreK-12 learning resources, including videos, reading passages, images, and more. Students can learn about Native Americans' diverse cultures, histories, and heritage year-round and experience the stories of activists, innovators, and leaders who instill meaningful changes in their communities and the nation. country. 
Check out the samples below, then dive into the channel for more engaging learning resources to share with your students. 
Explore more of what Discovery Education offers to engage students and connect them to the real world!