Food for thought: Is "Earth Day" becoming outdated (in a good way)?
In the Social Impact space, we know that capitalizing on a moment in time for employee engagement is key to having messages resonate. It can be the same in classrooms too. There is power in creating a moment of time and importance for a specific subject to amplify the messages you want to get through.
But there is also power in the everyday.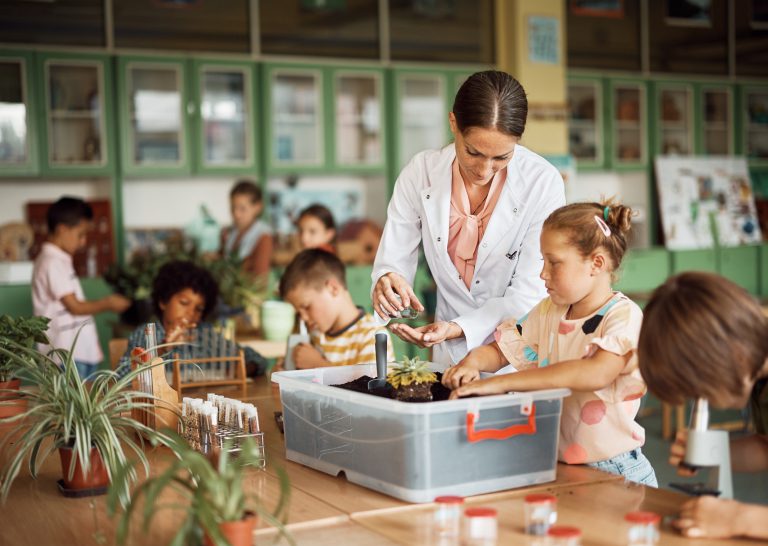 Classrooms and corporations are showing increased commitment to tackling environmental challenges more collectively and consistently. In fact, I'm joining a panel next month with CECP (Chief Executives for Corporate Purpose) around the importance of connecting environmental work with Social Impact in overarching Sustainability and CSR strategies.
Last month we hosted Subaru of America, Inc. and Trane Technologies (two of our valued partners in impact and sustainability) at the Sustainable Brands member meeting to discuss the urgency around connecting environmental sustainability with classroom learning year-round (again, not just as a moment in time in April). I connected with them both afterwards and wanted to share a few of their key points that resonated with me.
Shira Haaz, Corporate Responsibility Manager, Subaru of America, Inc.
When asked about the importance of "Earth Day", Shira shared that

Subaru Loves the Earth

is a commitment from the company that permeates throughout their culture.  

Subaru Loves the Earth is an evergreen principle that includes participation from more than 600 Subaru retailers across the country. It reinforces the automaker's commitment to sustainability practices, innovation processes, and employee engagement year round.

When I asked Shira about their sustainability work as a means of preparing the next generation, she said "We think about more holistically as growing '

Citizens of the Earth'."
Deidra Parrish Williams, Leader of Global Corporate Social Responsibility, Trane Technologies
At Trane Technologies, Deidra alluded to their commitment to sustainability as a constant drumbeat. However, key moments in time are essential to opening conversation doors for employees to step in and join the dialogue.

 

Across the board, Trane Technologies is working to move big rocks when it comes to awareness and education around sustainability, which is foundational for future action.
Deidra shared that everyone wearing a Trane Technologies badge must have baseline knowledge about global environmental challenges and Trane Technolgies' unique approach to solving them. To back this, Trane Technologies has developed a company-specific learning track with modules, and an internal certification to support and grow employees' understanding of environmental sustainability.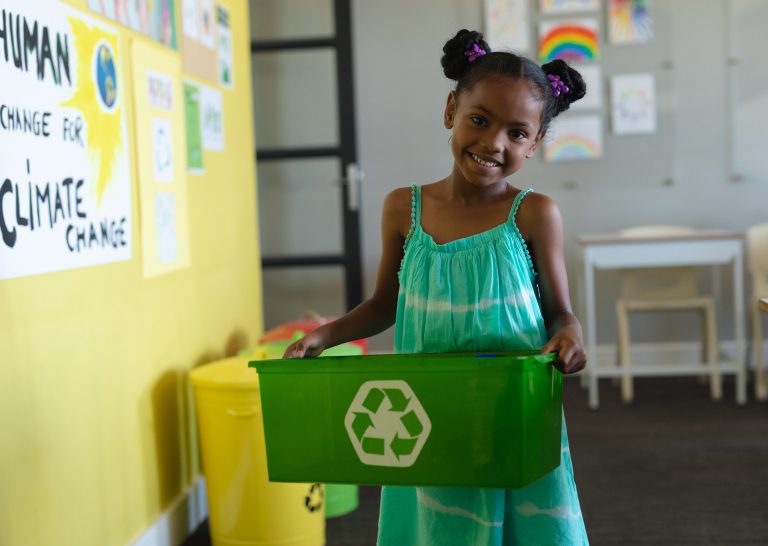 In both reflections, the role of awareness and education in addressing environmental sustainability cannot be understated. UNESCO reports that 91% of students "agree their place of study should actively incorporate and promote sustainable development."  
Education is also critical in ensuring that students are ready to meet the needs of the future. The International Labor Organization estimates that we'll need to fill 24 million green jobs by 2030. We need to inspire and prepare the next generation for the careers of tomorrow! 
We cannot disentangle commitment to a cleaner, healthier environment now from commitment to supporting the future generation.  Therefore, we must meet all communities where they are currently.  For some, days like Earth Day create a spark in time to engage in conversation for the first time.  It is critical, though, that this celebratory day is but one component to an organization's overarching strategy to address today's and tomorrow's environmental challenges. 
I am thankful to work with organizations who are thinking creatively about ways to engage all employees and stakeholders (and especially future stakeholders) in these critical issues. I look forward to seeing all that comes year-round (not just this month). For more conversation starters like this one, please subscribe to my newsletter.
Learn more about Social Impact partnerships with Discovery Education!