This week we're taking a pause to acknowledge, thank, and high-five a cornerstone of our social ecosystems—our teachers.
As a society, we rely on systems for safety, productivity, and progress. These systems, like parks, schools, and roads, rely on good planning. But they also rely on the continual support, innovation, and leadership of everyone to create effective synchronicity.
If you've seen Abbott Elementary, you know very well that the education sector depends on the talent and commitment of our educators—from the teacher in the classroom to the superintendent. You also know very well this industry has seen many challenges over the past few years. When reflecting on how important the work of educators is to our society, I began to ask myself, how can the private sector show its appreciation and support?
For this blog, I had to talk to a teacher, of course. Not just any teacher, the 2021 Utah Teacher of the Year, John Arthur, who teaches 6th grade in Salt Lake City, Utah.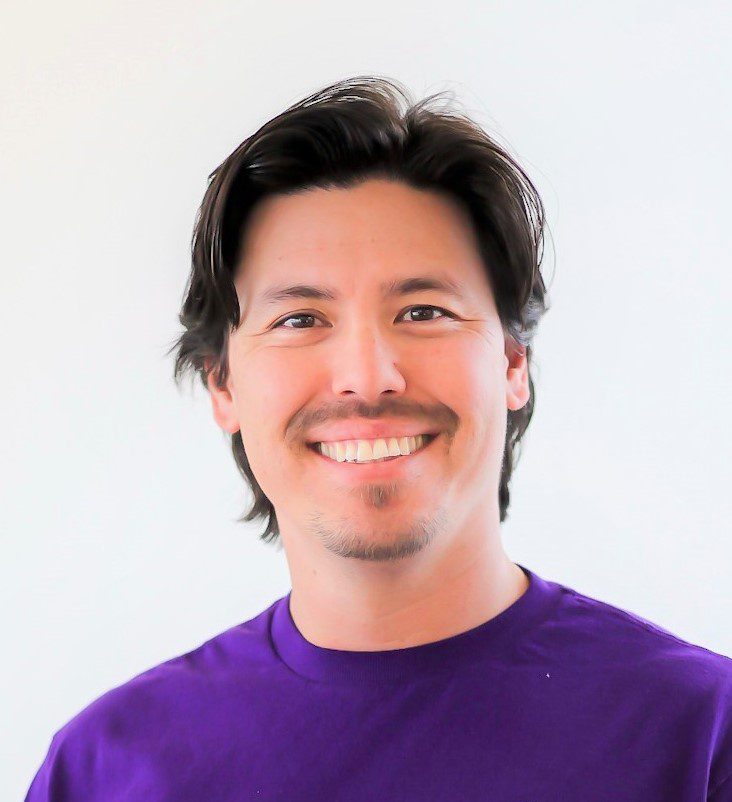 When asked what gratitude looks like, John immediately shared that gratitude is best served in the lightbulb moments when students are excited and engaged in learning. When his students discover something new, or make a connection, then his job delivers rewards. He made the analogy, "It's like I am a chef, and my students are the diners. When they are happy, I'm happy, and when they're really happy, I'm over the moon." No matter where we work or what we do, I think we can all relate to that feeling. 
However, teaching is tough—made even more complicated by a pandemic and continued political and social discourse. I asked John how it feels as a teacher amid this pressure-filled environment, and he shared something we should all strive for: "I am fueled to fight with love. I love my students, their families, and my community. Prior to the pandemic we were fighting to overcome achievement gaps, and now we're faced with learning loss. I am fueled knowing that this community that I love needs more from me."
This kind of fight may seem exhausting, but John is aware of the recipe for burnout given that fifty-three percent of public schools reported feeling understaffed entering the 2022–23 school year. He makes sure to take care of himself, spends time with his family, and aims "to have as much fun in the classroom as possible." John's philosophy is one that I'm glad Discovery Education subscribes to: "happy people teach and learn better." So, have fun!
I could have spoken with John for hours to dig deeper into his enthusiasm for his students, but I wanted to know, how can I help? What role can the private sector play to support educators like John? When asked how corporations could make educators feel celebrated, John put it simply:
Serve as amplifiers and megaphones. Use our corporate voices and platforms to call out areas where we are seeing educators go above and beyond for their students. John shared an example of this where he was recently named one of the 14 most valuable educators in Utah by the Utah Jazz.
Funnel your time and attention into schools. When his students were struggling to present in front of other students a reading passage that had been selected, John called upon lawyers to perform the same task. Those lawyers recorded their takes with bloopers and outtakes to show that no one gets it right on the first try. By exposing our career pathways and processes to students, the future workforce can expand their beliefs and hopes in what they could be one day. This kind of attention and career connection to classrooms is a simple matter of funneling time into our local communities to not only support students, but to show that we are in lock-step with the educators leading those classrooms.
Standing shoulder to shoulder with educators, highlighting their passion and enthusiasm for their students, sharing examples of educator excellence, and stepping into the classroom to remember what it's like—these are the ways we in the corporate sector can celebrate educators and show our appreciation for them beyond this week. 
Thank you to the educators in my life, formal and informal. I hope to share my appreciation for you year-round! For more conversation starters like this one, please subscribe to my newsletter.
John Arthur is the 2021 Utah Teacher of the Year and 2021 National Teacher of the Year Finalist. He teaches sixth grade at a Title I school in Salt Lake City, Utah. Now in his 10th year of teaching, his students have gained national recognition as advocates for children and immigrants like them through the music videos and other content they create and share across platforms @9thEvermore. He encourages his students to take the lead, coaching them as they craft their content and discover the power of their own voices. Arthur found his passion for empowering youth while substitute teaching in Title I classrooms. Inspired by those students, he earned a Master of Arts in teaching from Westminster College. John Arthur is a National Board Certified Teacher, the Co-Director of the Utah Teacher Fellows. an adjunct professor in the Graduate School of Education at Westminster College.
Learn more about Social Impact partnerships with Discovery Education!