Imagine you're putting together a puzzle. Where do you start? With the corners and edges to create a frame? Maybe by looking at the picture on the box? Now, imagine you're putting together a puzzle without all of the pieces. Impossible! Helping students actively participate in learning and building background knowledge around new topics can help them put together the "puzzle" of new knowledge. 
Here to share his ideas about helping students put together the knowledge "puzzle" is Aaron Grossman, 5th grade teacher from Washoe County School District in Nevada. Aaron will cover using Discovery Education Experience to craft active learning experiences, tips for helping students build background knowledge, and advice for expecting the unexpected in the classroom.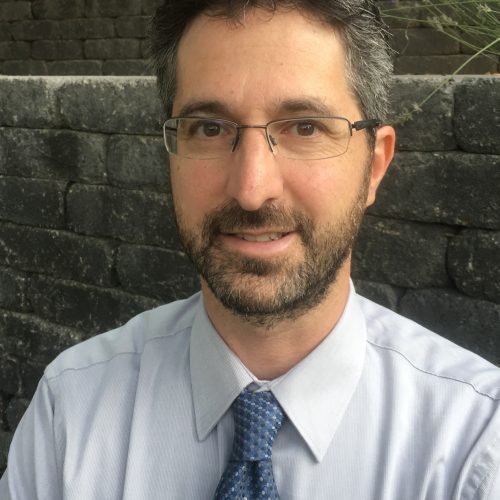 Aaron Grossman is a 5th grade teacher in Reno, Nevada. Aaron was his district's 2017 Teacher of the Year and a Nevada 2018 Teacher of the Year Finalist. Aaron was also a 2014 EdWeek Leader to Learn From. Aaron is a DEN STAR, and he co-created the Just Two Teachers website where he posts free instructional resources for novice and seasoned educators, all evidence and research based. You can also learn more about Aaron and what his students are up at his classroom website! 
Creating Active Learning Experiences
I always want my students to be held accountable for their learning and ensure they aren't just clicking through content. Outside of school hours, there's no shortage of passive experiences for our kids, so when they enter the classroom, I want to ensure they are actively learning. Discovery Education resources do a great job of making learning interesting and requiring active participation throughout the entire lesson.
In Discovery Education Experience, there are great videos, but the best part is that there are also questions, graphic organizers, or activities embedded into the videos that will hold students accountable for the learning. These strategies and activities are what take the content to the next level for my students—they help students gather new information from something as short as a 2-minute video or go back and review a video if they miss something. Just as much as we want students to cite evidence from a text, they also need to be able to cite evidence from other media – video is just a different text! I could go find a video on YouTube to share with my students to help them learn about the phases of weather, but the support from Discovery Education is what helps me know that my students are engaged in the learning and aren't just passive participants. 
Part planning for critical thinking in the classroom is analyzing the rigor of the activity students are completing alongside a piece of content. DE helps create experiences that ask students to move past recalling knowledge and toward thinking of the implications of a concept, idea, or piece of information.
One activity that created an engaging, challenging learning experience for my students is the EA Sports Virtual Field Trip, which had students create a triangular paper "football" to practice launching the football and determine if an acute, right, or obtuse angle is best for launching the football. Aside from learning about careers through the great video content, students also get a memorable experience around a learning outcome that will eventually be evaluated through a state assessment. Not only do students get an exciting way to learn new content, but they're also held accountable throughout the learning process with questions and activities along the way!
Building Background Knowledge
I feel very strongly that if we're going to make successful readers, we have to teach reading through social studies, science, and the arts. That's part of the reason I love using Discovery Education Experience—it helps me ensure that I'm helping my students build background knowledge to be successful when they're reading.
Applying the concept "the rich always get richer," shows us that students who have some background knowledge are going to learn more than kids with no background knowledge. In our district, we have an adopted reading curriculum with a clear calendar of what topics to cover. I often use Discovery Education to find resources that will help build background knowledge for upcoming reading topics through social studies or science lessons. For instance, if we're going to read a non-fiction article about ecosystems, I can use DE videos or interactives to build background knowledge during a science lesson, without slowing down the actual reading lesson. 
In education, we think of background knowledge as part of a student's "schema," which is the way each student organizes previous knowledge and finds ways to connect new knowledge. Discovery Education Experience has resources on such a wide variety of topics it's easy to find content that will help my students preview information and complex vocabulary before a reading lesson starts.
The Virtual Field Trips are also helpful for building background knowledge because they bring new experiences to my classroom, allow students to interact with information they may not always see in their normal lives, and enhance social studies and science topics. For example, while some of my students may get the experience of traveling to Washington D.C., many of them will not. The City of U.S. Virtual Field Trip helps turn an abstract idea into reality because it offers more than just images; Jill Biden takes the students on a tour of the White House!We want to ensure that students get equal access to information, and these experiences really help us do that!
As a generalist, like many elementary teachers are, it's hard to be an expert in all fields. There's no shame in leaning on a curated, quality resource like Discovery Education to help you plan across subject areas and build background knowledge for your students! You'll be pleasantly surprised by what's available for such a wide array of topics. Whether it's a video with paired questions, a virtual interactive activity, a Virtual Field Trip, or a Studio slideshow, you'll find a wealth of resources matched to the complexity of your grade's standards and that provide your students with additional context!
Advice to Other Educators
Discovery Education helps me plan for the little timely moments that I want to create in my classroom. We're coming up on Veterans Day, and I know that Discovery Education is going to have something helpful for me to infuse 5-10 minutes of high-quality content to let my students know why we pause and reflect on this special day. I know the timely moments I want to share with my students, but I don't have endless amounts of planning or instructional time to devote to crafting the perfect lesson. Luckily, Discovery Education is there for me during those times! 
Additionally, there are unexpected moments in teaching. Maybe music class gets cancelled, and you have an extra 30 minutes to cover—it is very likely that you'll find something in DE that connects with your students and meets your standards that you can plug right in during those unplanned moments.
Helping students blossom as scientists, readers, and historians doesn't have to be viewed as separate processes. Learning is messy and lesson planning can be, too! Consider how you can build background knowledge to prepare for upcoming lessons through active learning experiences in other content areas.
Looking for more exciting content and teaching strategies to keep your students engaged? Check out more tips on the DE Blog!