STEM is once again a hot topic in classrooms across the country, and it's all because the rapidly growing career fields. According to the U.S. Bureau of Labor Statistics, STEM careers are expected to grow by 10.8% by 2031! That's why teachers everywhere are focused on building exciting STEM lessons and engaging activities that introduce students to future STEM careers. Even with summer in full swing, STEM learning doesn't have to stay in the classroom. Read on to find a fresh take on extending STEM learning during the summer months!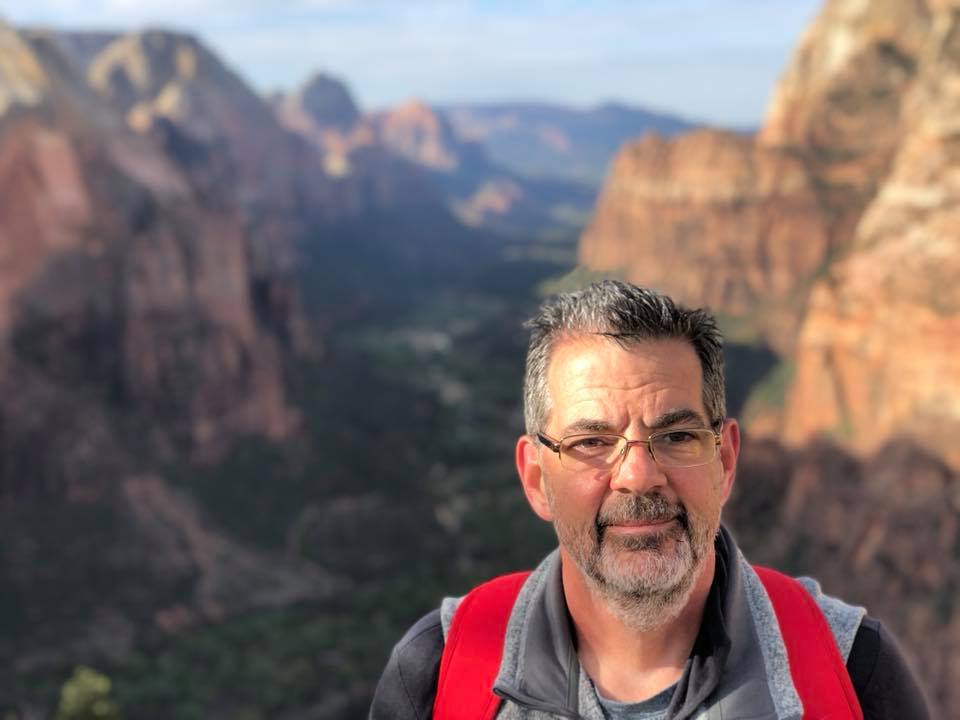 A Tribute to Dr. Robert Corbin, a Great Mind of STEM Learning
Dr. Robert Corbin was an evangelist for STEM instruction and was one of the most highly sought after speakers on STEM education in the world. He began his career in museums and academia, then joined the Discovery Education team where he helped lead the development of ground-breaking STEM professional learning. Dr. Corbin's passing is a tremendous loss, but he will be fondly remembered and honored in STEM instruction around the world. This post features some of Dr. Corbin's many innovative ideas for STEM instruction, and we hope you think of him as you bring STEM to your students!
A strong STEM lesson asks students to consider deep, real-world questions and collaborate with others to arrive at answers that create real lightbulb moments. To narrow the focus of your lesson, reflect on topics that are relevant to your students or your community and pose a question around it. Consider what's top-of-mind for students during the summer, or ask students to suggest a topic to learn about! Once you select a topic, introducing it with an engaging video can be a great way to spark student thinking and questioning.
After introducing the topic of investigation, allow time for student discussion. Dr. Corbin frequently recommended trying the A-E-I-O-U strategy to help students organize their initial thoughts, interests, and questions as the topic is introduced. After sparking their interest, encourage students to think big—and ask as many questions as they can—as they start thinking about the content.
Next, move past introductions and into an investigation! Get students actively learning, creating, and trying new things with a hands-on activity related to your concept of study. The investigation portion of a lesson should challenge students to construct something new, make observations, and answer their own questions through exploration.
Discovery Education Experience has many ideas for STEM activities on a variety of topics, and the Learning at Home Channel provides ideas for these investigation-style activities that require minimal supplies but inspire major moments of student learning! Even while students are inflating balloons or poking water-filled sandwich bags, they can learn about scientific phenomena, practice engineering principles, and experiment with their own questions and ideas.
Once a STEM investigation activity is completed, provide another time for student discussion by debriefing with your students. What questions were answered by this activity? What questions do students still have? Help students balance and organize their discussion by guiding them with an SOS instructional strategy to help encourage collaboration.
Extend Learning with Career Connections
Extend your students' STEM learning even further by forging connections between the activities and students' options for the future. Highlight various STEM Careers to show students how the type of fun, interesting work they completed can apply to their future. Check out the STEM Careers Coalition to help students explore STEM careers based on their own unique interests using an interactive career finder tool and find standards-aligned resources to help build the next generation of solution-seekers. Explore more careers with profiles that include a variety of skills, such as technical writing or sports statisticians, with the STEM Careers Channel! This channel offers resources that help students can visualize themselves as STEM workers who seek solutions to real-world problems, enhance technological innovations, and communicate their findings to wider audiences. 
Take the next step in creating a new, engaging STEM learning experience by helping your students continue them over the summer! When it comes to preparing students for their futures, STEM is top of mind for many educators due to its rapid growth and increasing career options. Sparking early interest in STEM is essential to getting students to enter these careers after graduation, and making STEM learning exciting can be a great way to help students consider new options for their future. To help your students extend their STEM learning past your classroom walls, consider connecting with your students' families and sharing a few engaging activities students can complete in small groups or at home!
In Remembrance of Dr. Robert Corbin
Dr. Robert Corbin was an evangelist for STEM instruction and was one of the most highly sought after speakers on STEM education in the world. He often expressed gratitude for the opportunities Discovery Education afforded him to positively impact education, and he will be greatly missed. In the words of his colleague, Discovery Education's Senior Director of Teaching & Learning, Brad Fountain:
"My friend, Dr. Robert Corbin, is missed by everyone who knew him from his students, colleagues, family, and friends. Robert was an incredibly caring, thoughtful, and passionate person who made everyone around him better. His plenitudinous vocabulary sent many of us scurrying to the internet to look up words after every conversation and I know he enjoyed generating that reaction. He would talk to anyone about virtually anything and make you feel comfortable and welcome. I know that in spite of his passing those who knew Robert are feeling his challenge to be a better person today than we were yesterday. Robert, you are and will be missed every day!" – Brad Fountain
Looking for more summer learning ideas? Check out what's happening This Summer at DE!